The Clifford Geertz Prize in the Anthropology of Religion seeks to encourage excellence in the anthropology of religion by recognizing an outstanding recent book in the field. The Prize is named in honor of the late Professor Clifford Geertz, in recognition of his many distinguished contributions to the anthropological study of religion. The Prize comes with a cash award of USD $650. In awarding the Prize, the Society hopes to foster innovative scholarship, the integration of theory with ethnography, and the connection of the anthropology of religion to the larger world.
Read the call for the 2023 Geertz Prize here.
Geertz Prize Winners for 2022:
Winner: The Privilege of Being Banal: Art, Secularism, and Catholicism in Paris (University of Chicago Press) by Elayne Oliphant.
Honorable Mention: God's Property: Islam, Charity, and the Modern State (University of California Press) by Nada Moumtaz.
Honorable Mention: Deceptive Majority: Dalits, Hinduism, and Underground Religion (Cambridge University Press) by Joel Lee.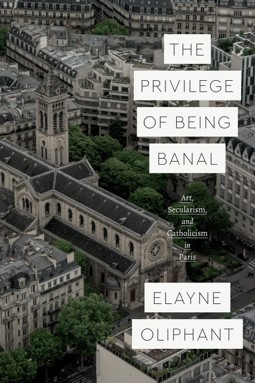 Recent Recipients of the Geertz Prize
Recent Geertz Prize Honorable Mentions